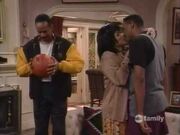 This is the secon episode of the third season.
Love is a many-splintered thing: Lisa and Terrence are on the rocks, leaving Ray friendless and Lisa upset when he tries to hang out with Terrence. Meanwhile, Roger tries to use reverse psychology to win Tamera's heart, but winds up kindling interest in Tia and conflict between the sisters.
Tamera Mowry as Tamera Campbell
Ad blocker interference detected!
Wikia is a free-to-use site that makes money from advertising. We have a modified experience for viewers using ad blockers

Wikia is not accessible if you've made further modifications. Remove the custom ad blocker rule(s) and the page will load as expected.