The Meeting is the first episode of the first season and the whole Sister, Sister series.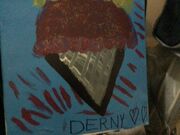 At a Detroit shopping mall, twins Tia Landry and Tamera Campbell meet for the first time. They bond quickly, but their parents are another story. Things are fine until Lisa gets a job in St. Louis, and Tia is worried that she will not see Tamera. Tia and Tamera decide to run away to Minneapolis, but quickly forget that when they meet with Lisa and Ray at the train station.
Tamera Mowry as Tamera Campbell
Ad blocker interference detected!
Wikia is a free-to-use site that makes money from advertising. We have a modified experience for viewers using ad blockers

Wikia is not accessible if you've made further modifications. Remove the custom ad blocker rule(s) and the page will load as expected.